After immense international pressure, appeals against the death sentences of two Iranian LGBTQ+ activists have been accepted.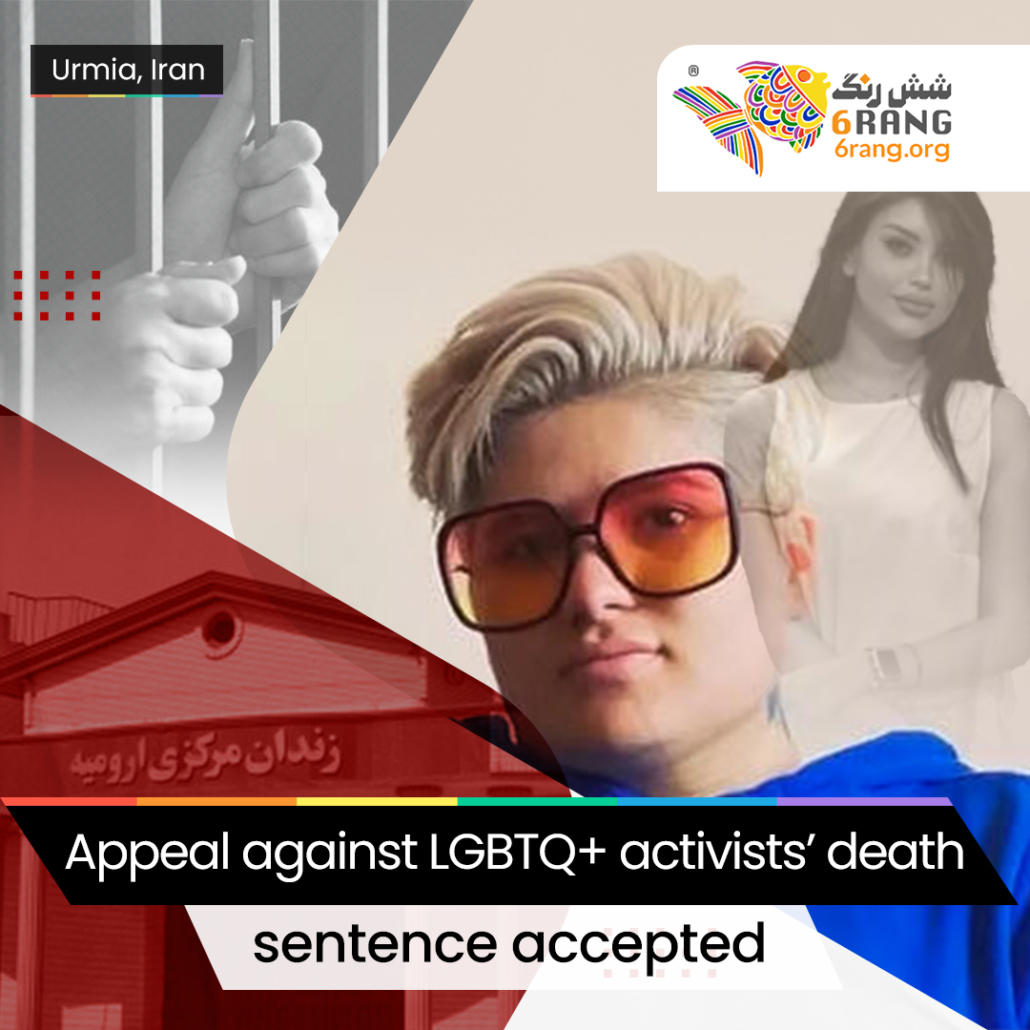 6Rang has been informed that the two LGBTQ+ activists have had their appeal approved and their case sent to another court in Urmia for review.
Elham Choubdar and Zahra 'Sareh' Seddighi Hamedani, who are currently awaiting retrial in Urmia prison, were sentenced to death in September 2022.
International outrage and campaigns have been successful in creating pressure on the Iranian authorities to drop Elham and Sareh's death sentences. The petition created by All Out has had over 123,000 signatures to date.
Campaigns such as the one started by 6Rang and PEN Berlin, where over 150 influential public figures call for freeing the two women have had a great response. The campaign has asked people to hold a paper with #FreeElham and #FreeSareh written on it.
"We are delighted to see the success of our campaigns and the acceptance of the appeal, but we need to work even harder to ensure the death charges are dropped and Sareh and Elham are freed," says Shadi Amin, 6Rang's executive director.
Due to the campaign and petition, news of Sareh and Elham's unjust arrest has spread, with German MP, Sven Lehmann, agreeing to take over their political sponsorship.
Elham and Sareh were charged with 'corruption on earth by encouraging homosexuality'. The two women had been very involved in the online Iranian LGBTQ sphere and partook in activism. This is in a country where same-sex relations are punishable by death and protestors are being executed.
https://6rang.org/english/wp-content/uploads/2023/01/9.1.2023_naghze-edam-en.jpg
1080
1080
Melika
https://6rang.org/english/wp-content/uploads/2020/11/logo-6rang-en.png
Melika
2023-01-16 20:34:12
2023-01-16 20:34:12
Appeal against LGBTQ+ activists' death sentence accepted