A platform aimed to document human rights violations provide legal and psychological assistance to Iranian LGBTQ+ people launched on 19th of December 2022 in accordance with the rise of violence against LGBTQ+ people.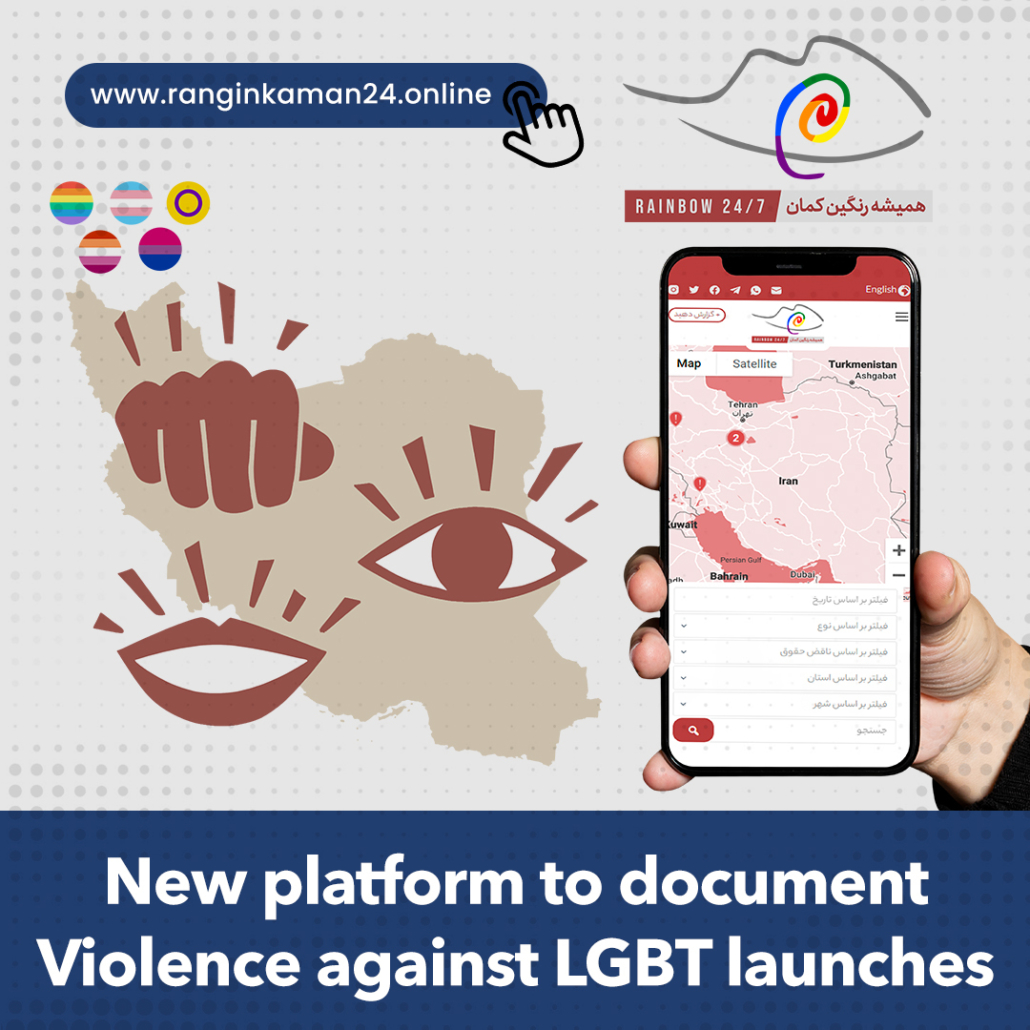 This platform launch comes at a time when many LGBTQ+ people are involved in the protests taking place in Iran, and thus accounts of violence, wrongful arrest, torture, enforced disappearance, and even death have increased.
Named 'Rainbow 24/7', the online platform will be available to all who need it 24 hours a day, 7 days a week; a legal advisor and counsellor will answer any questions. All who submit reports of violations will be offered psychological or legal support as soon as their submission is reviewed by the experts.
Rainbow 24/7 is also a platform users can utilise to document their experiences of human rights violations and their perpetrators.
"Rainbow 24/7 is a platform for gathering and documenting human rights violations that will later be used by independent investigatory mechanisms to hold perpetrators accountable," says Shadi Amin, 6Rang's executive director.
The Iranian Lesbian and Transgender Network (6Rang), who are behind Rainbow 24/7, have taken all necessary precautions to ensure the safety of the platform's users and their information. All identifying details will be removed from the submission before being published on the website.
Information about the perpetrators of the crime will be available for viewing in order to inform the wider Iranian public of the problems faced by Iran's LGBTQ+ community.
Users will be able to document and report their experiences of detention, torture and persecution by judicial, educational, employment, security and health services. Family members and friends are also welcome to submit an account on behalf of someone else.
Currently, no such platform exists for Iranian LGBTQ+ people. Rainbow 24/7 will allow the documentation of discrimination and persecution based on gender-identity, sexual orientation and gender expression.
Iran is one of 7 countries that punishes same sex relationships with the death penalty. If not death, LGBTQ+ individuals who are found to have engaged in 'unorthodox' relations or gender expressions can expect to be punished by lashes, beating, other forms of torture, and imprisonment. Honour killing, forced marriage and rape are also common experiences of the LGBTQ+ community in Iran.
Website: https://ranginkaman24.online/
https://6rang.org/english/wp-content/uploads/2020/11/logo-6rang-en.png
0
0
Melika
https://6rang.org/english/wp-content/uploads/2020/11/logo-6rang-en.png
Melika
2022-12-19 12:54:17
2022-12-19 14:32:07
New platform to document violence against LGBT launches