In a momentous milestone for the Iranian LGBTQI community, an Iranian lesbian woman won the International Lesbian Visibility Award on November 18th, amidst anti-government uprising in Iran. The danger and courage of her work became apparent due to mass death threats from the online Iranian community proceeding thenews of the award.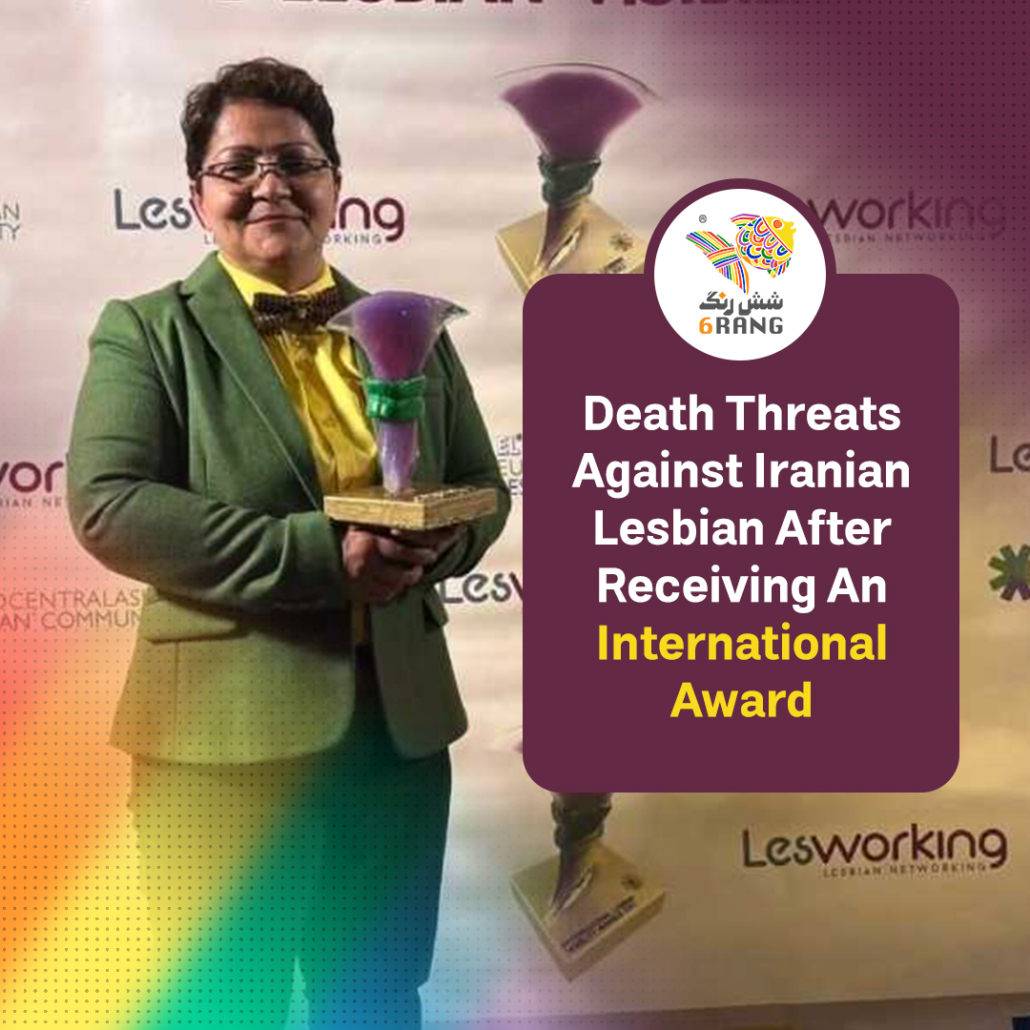 The award, which was given to lesbians who are visible and clear role models to their communities, was bestowed to Shadi Amin, the founder and director of the Iranian Lesbian and Transgender Network (6Rang). This was the first instance of an Iranian lesbian woman being given a major international award for her work in the LGBTQI community.
The award ceremony fell in the midst of the current uprising in Iran, where young LGBTQI individuals are being targeted for their part in the protests, as well as their queer identities. The most famous example of this is the death of Nika Shakarami, a 16-year-old queer woman who was murdered by security forces on 20th of September 2022.
"This is an award given to a lesbian woman from a country where her mere existence is criminalised and threatened by a range of corporal punishments from lashing, all the way to death. I would like to give this award to Nika Shakarami and her dreams, and all the young people who live in fear of their true identities and sexualities being unveiled," Amin said in her speech during the ceremony.
Iran is one of only 7 countries who assign the punishment of death to same-sex relations as well as 'promoting homosexuality'. Currently, two Iranian lesbian women, Sareh and Elham, are imprisoned, having been given death sentences. They were targeted due to their activity on social media regarding their lives as queer women.
Most LGBTQI Iranians fear arrest and punishment, not only from the law, but also from a vastly homophobic, patriarchal and heteronormative society. Instances of violence and abuse by family against queer individuals is common, going as far as honour killing.
As Iran enters a new revolution, this award signals a need for LGBTQI people to become visible in the future ruling of this country. Amin, like many others, has expressed her demands of criminalisation of abuse and harassment towards LGBTQI people, and the removal of all punishments pertaining to a person's sexual orientation.
For more information, please contact: info@6rang.org
Watch Shadi Amin's acceptance speech: https://www.youtube.com/watch?v=Uk2pa5KHqrI&ab_channel=6rangIran
Link to award page: https://lesbianawards.org
https://6rang.org/english/wp-content/uploads/2022/11/25.11.2022_cover-en.jpg
1080
1080
Melika
https://6rang.org/english/wp-content/uploads/2020/11/logo-6rang-en.png
Melika
2022-11-21 11:00:55
2022-11-29 17:41:33
Death Threats Against Iranian Lesbian After Receiving An International Award