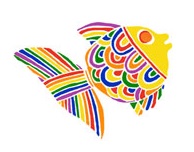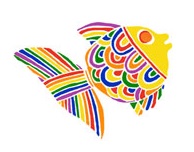 6Rang )Iranian Transgender and Lesbians Network(,7 February 2014 – Following what Islamic Republic officials call sex/gender determination tests, seven football players in Iran have been barred from taking part in upcoming games. In an interview with ISNA, Ahmad Hashemian, the Chair of Iran's Football Federation medical team, stated: "Their case is not the same as those involving illegal drugs that is limited in duration. They have been banned because of gender ambiguity," he further explained, "as an Islamic country we are more adamant in these matters than other countries or FIFA. In an earlier interview with ILNA he emphasised: "If these individuals are able to solve their problems through [sex reassignment] surgery and proper medical procedures, they are then able to take part in football and futsal games."
Based on this policy all women in national leagues whose routine tests indicate a level of androgen similar to that considered normal for a man, must face additional medical examinations and submission of specific forms signed by the league's designated doctor prior to entering into a contractual agreement. Although internationally these tests are aimed to maintain fairness among all female players, in the case of Iran the tests are used as a means of gender discrimination and forced sex assignment.
Reliable sources inform the Iranian Transgender and Lesbians Network (6Rang) that during last August and based on the same policy, none of which details have been made public, the authorities told one of the female members of the national rugby team whose voice and body resembles that of a man, that she is not allowed to take part in the games.
Based on published reports, officials repeatedly refer to women players whose appearance is not typically feminine as bisexed, and subject them to harassment and ban from participation in the games. 6Rang considers these practices to be a clear case of discrimination based on gender identity and gender expression, both of which are recognized as among the prohibited grounds of discrimination by the United Nations Committee on Economic, Social and Cultural Rights and the Human Rights Committee.
It is important to note a decision by the International Association of Athletics Federation (IAAF) in 2011, androgen tests are only permissible in cases involving women who have undergone levels similar to those in men, in order to determine whether it will place other female athletes at a disadvantage. If test findings point to this, then the athlete in question faces a temporary ban but may return to the games once androgen tests point to an acceptable level. The cause of this temporary ban may be treated as confidential information and the athlete is free to publicise other information as possible explanation for the ban.
Mandatory sex/gender determination tests and policies that make it impossible for women to participate in games merely because of exhibiting gender non-conformity violate women's right to private life. This right is protected by international human rights standards including the International Covenant on Civil and Political Rights (ICCPR, Article 17) to which Iran is a party. Requiring women to undergo unnecessary medical treatments including harmful sex change surgeries also violates their right to the highest attainable standard of health, which is protected under international human rights law, including the UN Covenant on Economic, Social and Cultural Rights (CESCR, Article 12). The Committee, in charge of implementation of the CESCR states: "The right to health contains both freedoms and entitlements. The freedoms include the right to control one's health and body, including sexual and reproductive freedom, and the right to be free from interference, such as the right to be free from torture, non-consensual medical treatment and experimentation. By contrast, the entitlements include the right to a system of health protection which provides equality of opportunity for people to enjoy the highest attainable level of health."
The Yogyakarta Principles on the current status of human rights law in relation to gender identity and sexual orientation, echo the same by clarifying: "No person may be forced to undergo any form of medical or psychological treatment, procedure, testing, or be confined to a medical facility, based on sexual orientation or gender identity. Notwithstanding any classifications to the contrary, a person's sexual orientation and gender identity are not, in and of themselves, medical conditions and are not to be treated, cured or suppressed."
Field research carried out by 6Rang indicates that individuals whose style, behaviour, physical characteristics, interest or pursuits fall outside the parameters of what is considered as typically male or female, are frequently subjected to harassment and abuse not only by their families or society, but also by police, educators, medical establishments and sports facilities. The same body of research indicates that transgender citizens are covertly and overly pressured and forced to undergo sex change operations in order to fit into socially and legally defined male or female identity and sustain a binary legal and social order that segregates most social spaces by gender and enforces discrimination against women
6Rang calls on the Iranian government to provide explicit legal protection against discrimination on grounds of gender identity and gender expression in all areas of social and cultural life including sport. It further demands that the government abolish any medical requirement, including medical diagnosis and sex change surgery, in relation to female athletes and ensure that public policies regulating their participation in sport opportunities do not perpetuate stereotypical notions of masculinity and femininity.
https://6rang.org/wp-content/uploads/2014/02/6Rang-logo.jpg
152
194
مدیر سایت
https://6rang.org/wp-content/uploads/2020/02/logo-6rang.png
مدیر سایت
2014-02-07 14:45:20
2020-11-25 08:58:32
Blatant Discrimination in Football: Gross Gender-based Measures against Female Players in Iran