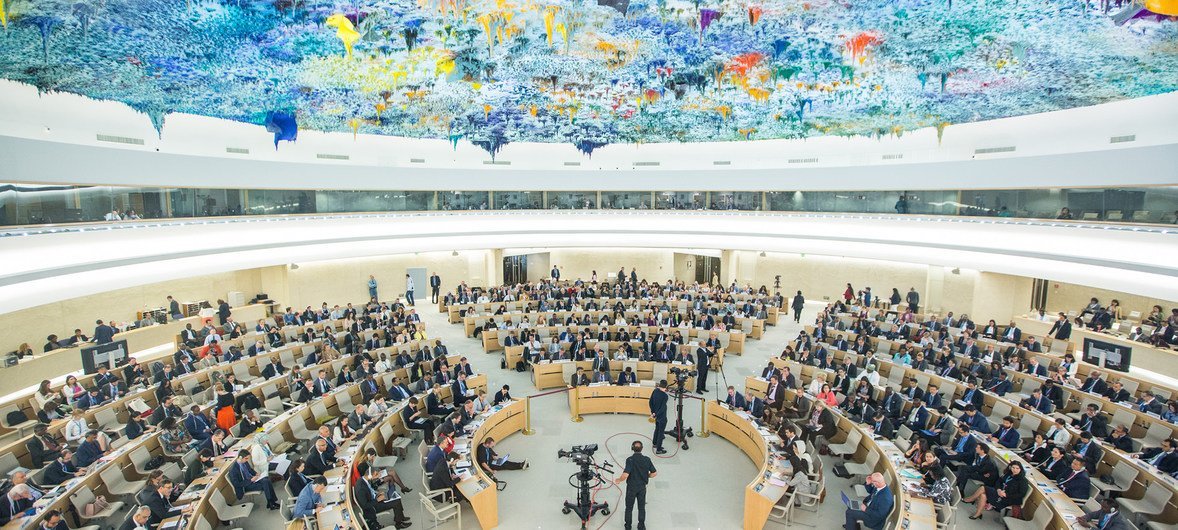 The agenda of the Human Rights Council's 44th session (June – July 2020) included many SOGI[1] issues.
During this session, the Independent Expert on SOGI presented his report on "conversion therapy" as part of an interactive dialogue. 6Rang and many other LGBTI organisations provided input for this publication. These organisations also emphasised how harmful these so-called conversion therapies are including causing extreme anxiety, depression and suicide and called for a global ban on these practices.
In another key highlight of this session, the UN High Commissioner on Human Rights (HCHR) presented a report on the intersection of race and gender discrimination in sports. This report was requested following the resolution A/HRC/RES/40/5 that calls for ending discrimination against women and girls in sports, including women born with variations of sex characteristics.
The report chiefly concerns the intersection of race and gender discrimination in sport. It elaborates on relevant international human rights norms and standards and the corresponding obligations of States and the responsibilities of sporting bodies towards women and girl athletes. It also identifies possible gaps in the protection of the human rights of women and girls in sports and provides conclusions and recommendations aimed at enhancing such protection.
Office of HCHR received 21 submissions from UN member states, civil society organisations and other stakeholders, including 6Rang's November 2019 submission on iranian lesbian and transgender women in sport. In its report, the OHCHR draws on these submissions and on findings of UN agencies and other organisations.
6Rang, on concurrence with many others, noted that discrimination faced by women and girls in sport is not separate from the broader discrimination they face in society. These forms of discrimination and sociocultural norms such as requirements on attire prevent women and girls from participating in sport. As the report holds,
"Women and girls who do participate in sport, particularly those who do not conform to community-based gender norms related to style of hair or dress, sexual orientation or participation in particular sports, may be subjected to harassment and exclusion by their families or communities."
Another highlight of this session was the interactive dialogue with the HCHR regarding the impacts of COVID-19 on human rights. As input for this update, ILGA World submitted a written statement to the HRC 44th session on the impacts of COVID-19 on LGBTI persons' human rights on behalf of 187 organisations, including 6Rang.

---
[1] Sexual Orientation and Gender Identity
Category: News